The Steps and Service You Can Expect – York Remodeling Contractor
If you've never remodeled before or are taking on a big project, you may feel a little nervous. How much will it cost? How long will it take? Between the large expense and the excitement of anticipating your finished remodel, it's hard not to feel a little apprehensive. Knowing what to expect can help alleviate your fears and make you better prepared for what's to come. Call our York Remodeling Contractor and we will walk you through the process.
Step 1: Dreaming and Planning
At our first meeting, we will:
Listen to what you like and don't like about your current home; your goals, needs, and desires.
Discuss how our process helps to make your project a simple and enjoyable experience.
Discuss your desired budget and investment comfort zone.
Review and execute Design Agreement.
Note: Not all projects require Design Agreement. (Required fee for Design Agreement is 1% of low end of the estimated budget.) All Design Fees will be credited to the Construction Contract, however if the Owner(s) choose not to proceed with Red Oak Remodeling performing the construction, then all fees paid are non-refundable.
Step 2: Discovery Phase
Once the Design Agreement (if applicable) has been executed, our second meeting will include:
Project planning questionnaire.
Complete a field sketch and gather more detailed measurements;take photographs.
Schedule a time to meet and review Phase 1 design concepts.
Step 3: Review Your Designs
At our third meeting, we will:
Review the floor plans, 3D perspectives we have created for you; make corrections/revisions.
Schedule a meeting to review revised design, if necessary (up to 3 major revisions are included in the cost).
Step 4: Review Your Project Proposal
Once the design is finalized, the following will take place:
Review the Proposal we've created especially for you, based on your design and budget level.
Prepare a shopping list for you of all items that need to be selected.
You visit our Preferred Vendors, and pick the materials you like.
If you need help coordinating your selections, we'd be happy to assist you.
Step 5: Finalizing Your Plans
Once your shopping is completed, at our final design meeting we will:
Review the final specifications, materials selected, pricing, and preliminary schedule.
Review the final production floor plans and any other necessary views.
Review and execute the Construction Contract, which allows us to start the next phase of your project. A small deposit is required.
Step 6: Post Design/Pre-Construction
Before we start actual construction, we will:
Apply for necessary permits.
Release all purchase orders to vendors.
Prepare the construction packet for your Project Leader.
Schedule the pre-construction team conference, if necessary.
Step 7: Pre-Construction Team Conference
At this meeting, we will:
Introduce you to your Project Manager and review the project on-site.
Ask a series of questions regarding general 'housekeeping' issues to ensure your safety and security.
Answer any questions you may have before we begin.
Step 8: Construction
During construction, we will:
Update you on changes to the schedule.
Update you on work that is being performed.
Meet with you to address any concerns and questions that may arise during construction.
Update you on any changes that may require cost increases or credits due to changes in scope of work.
Note: We will not make any major changes until you have approved and signed a written Change Order
Step 9: Post-Construction
After the construction work is completed, we will:
Deliver your 3-YEAR warranty and information packet.
Walk you through the operation of your new fixtures or appliances.
Contact you every 6 months of the warranty period to see how you are enjoying the work we performed for you and see if there is anything we need to adjust or repair.
Our goal is to make the process an enjoyable, stress-free experience for you. We want you to love the enhancements to your home – and share your experience with others who would benefit from our service.
Recent Articles
3 Custom Woodworking Ideas For Your Home

If you enjoy the warmth and natural finish of woodwork in your Shrewsbury home, consider hiring a remodeling contractor for custom woodworking services. If this idea appeals to you, ask yourself what […]

4 Top Exterior Renovation Ideas For York Homeowners

When you plan to renovate the exterior of your home in York, it's all about adding value. Whether the value is just personal or meant to build equity in the home, you benefit either way by making goo […]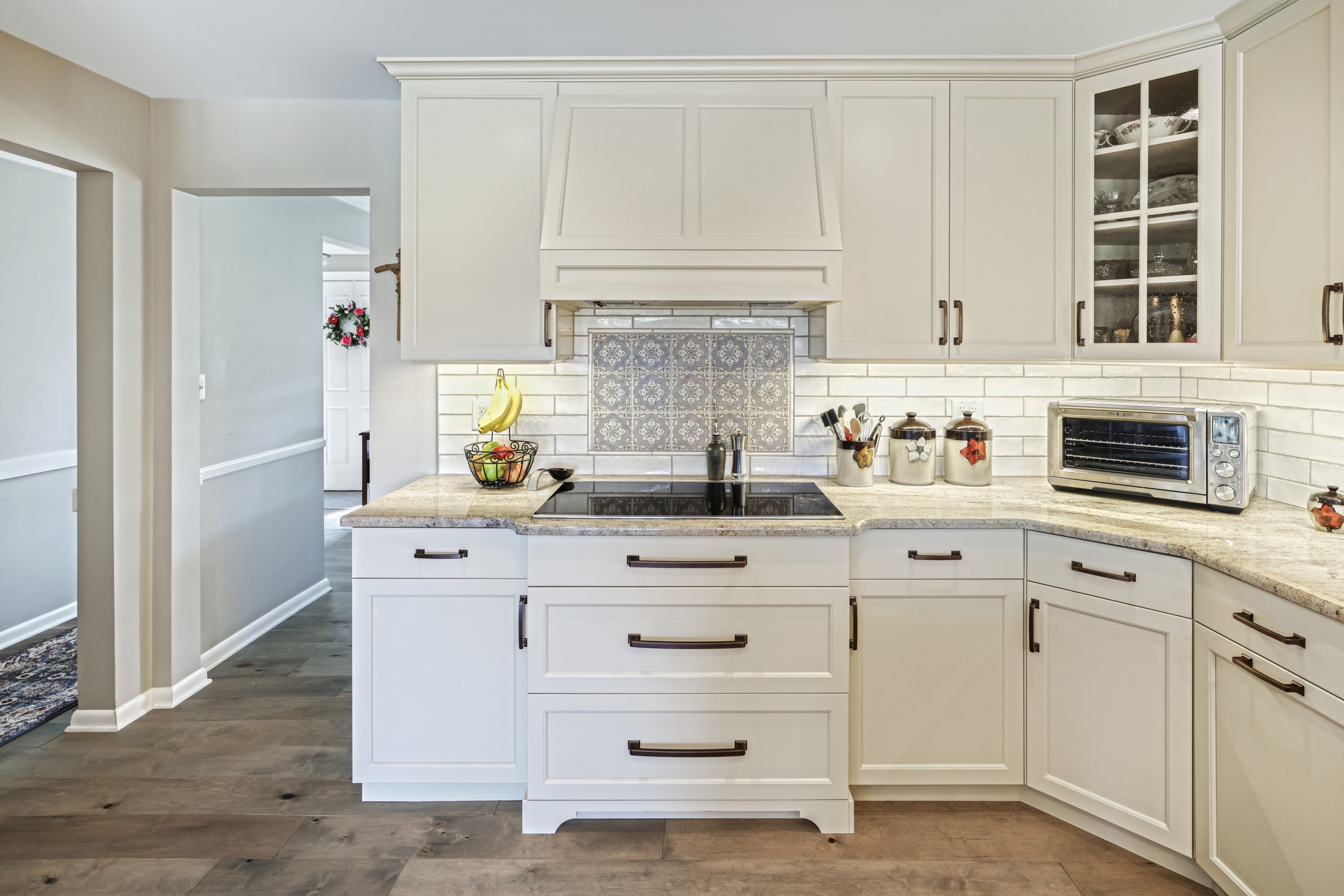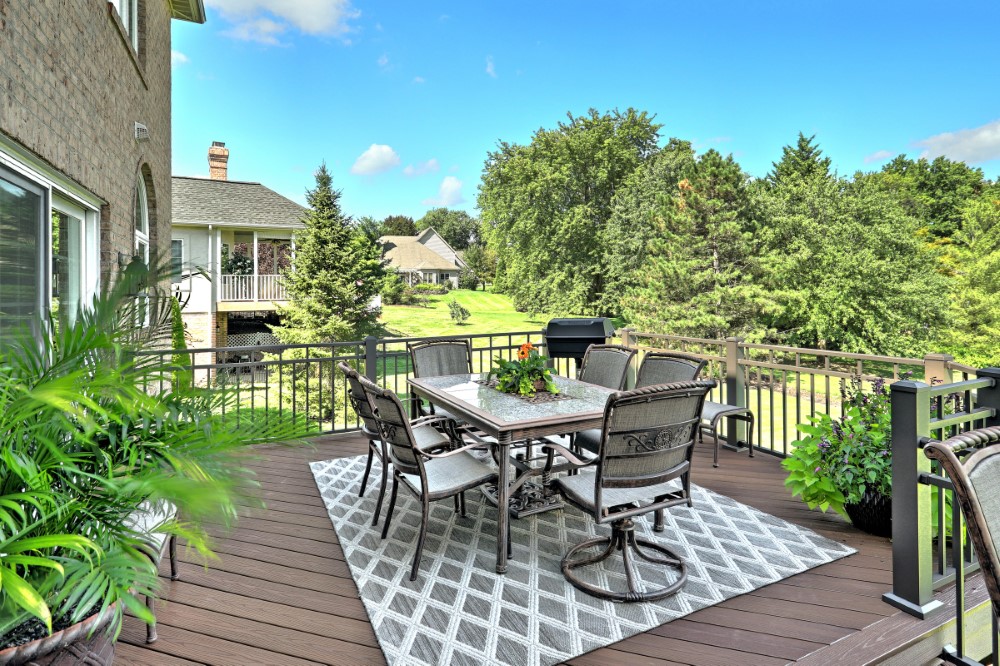 SCHEDULE YOUR VIRTUAL DESIGN CONSULTATION WITH:

Red Oak's knowledgeable Architectural Design Consultant is available to help you navigate the design process online easily from the comfort of your home or office with our virtual design consultation service. Virtual appointments are a Safe and Easy way to start kicking around some ideas for your next project or just stay in touch with us. These free meetings, done via phone call or Zoom meeting, allow you to connect with a member of our team to discuss your project needs, design goals, inspiration, and more. Your consultant will present you with a personalized selection of products from our vast offerings that meet your style and budget.
How It works:
Schedule Your Appointment & Share Your Ideas
Meet With Your Designer via Zoom
Onsite Measurements
Confirm Your Selections
Review Contract