10 Tips To A Perfect Bathroom Remodel
Remodeling your bathroom? Besides the kitchen, bathrooms are the number one most renovated room in your home. Renovating a bathroom can be a daunting task but following these simple design rules can give you more bang for your buck.
Add some extra luxury without breaking the bank. Sometimes luxury can come in the form of a little extra-added warmth. Warm toes and a warm towel can make all the difference on a cold winter's morning. Radiant floor heat is energy efficient because the heat is touching your body, warming you from the bottom up.
Utilize oversized 18×18 ceramic tile instead of regular sized tiles on the floor to make the room appear more spacious.
Installing a wall to wall mirror above the vanity reflects more light and helps to create a larger bathroom.
Utilize the counter top space by adding a dropped down vanity for styling hair and applying make-up.
Tight on counter space? Incorporate a smaller sink bowl to increase the size of the counter. Opt out of installing two sinks, remember you'll be spending more time on cleaning two and one less sink means more counter top space.
Remove the guess work on how long your fan has been running, install a timer on your exhaust fan. When selecting a fan keep in mind a fan that is quiet with low sones. The amount of noise a fan makes is an important consideration in choosing your fan. The industry standard for measuring the amount of sound a fan makes when it operates is called "sones". One sone is equivalent to the sound of quiet refrigerator. The lower the sone rating, the quieter the fan will be. A quiet bathroom fan will be rated at about 1.5 sones or less.
Lighting in a bathroom is crucial, remember to use different types of lighting. As we age we need more lighting because our pupils reduce in size and our lens's thicken, letting less light in. Better lighting has been shown to reduce falls among seniors. Always install dimmers to create mood lighting. Flank a mirror with sconces at eye level for added decorative appeal.
When using tile in the shower incorporate a decorative accent band of tile at eye level to break the tile up and create a design element.
Want extra space? Remove that old and never used tub to enlarge the shower area.
Splurge on plumbing fixtures, they are like eye candy.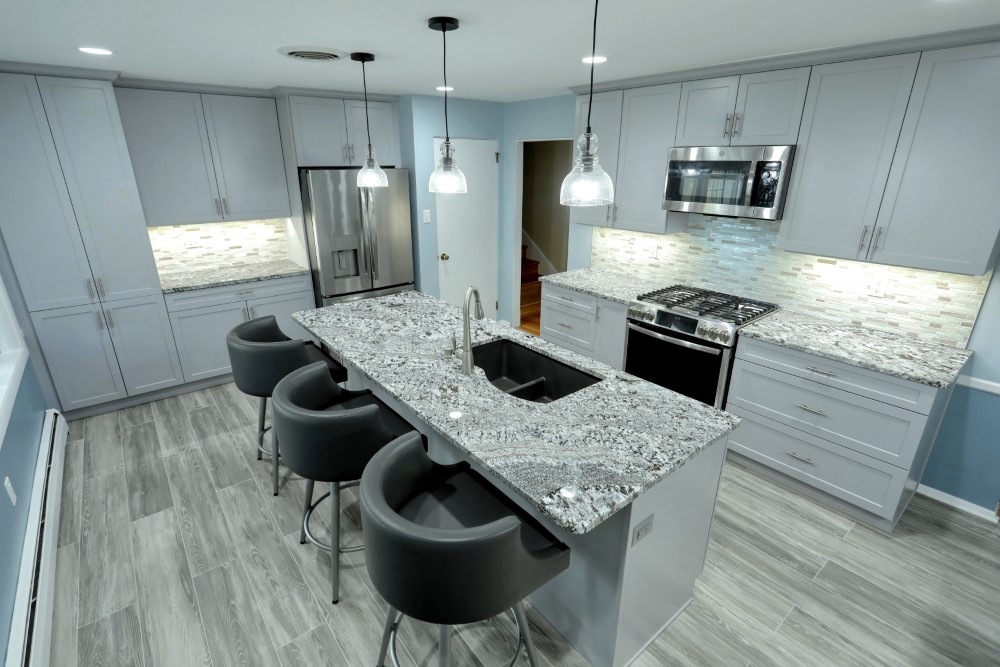 Dining Room and Kitchen Become One in Red Lion, PA
Unfortunately, a fire in a client's kitchen prompted them to contact us to remodel their formal kitchen but the outcome has a very happy ending. This once dated 80's kitchen is now updated with all t […]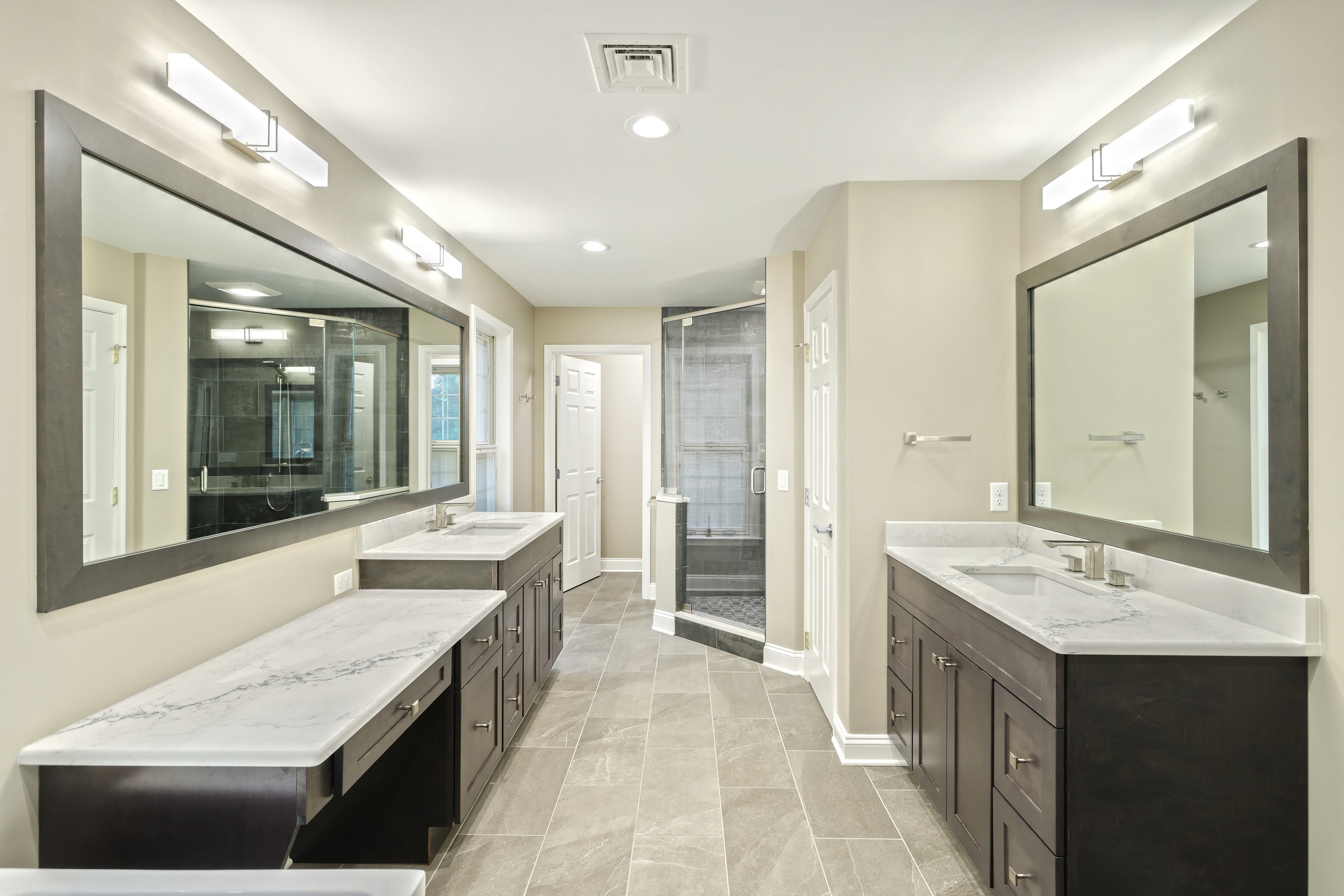 Master Bathroom En Suite in Red Lion, PA
Take time to relax with a hot bath in the large rectangular soaker tub or get revitalized with the massage shower jets while you listen to the gentle sounds of the rain head shower heads. Take a step […]
SCHEDULE YOUR VIRTUAL DESIGN CONSULTATION WITH:

Red Oak's knowledgeable Architectural Design Consultant is available to help you navigate the design process online easily from the comfort of your home or office with our virtual design consultation service. Virtual appointments are a Safe and Easy way to start kicking around some ideas for your next project or just stay in touch with us. These free meetings, done via phone call or Zoom meeting, allow you to connect with a member of our team to discuss your project needs, design goals, inspiration, and more. Your consultant will present you with a personalized selection of products from our vast offerings that meet your style and budget.
How It works:
Schedule Your Appointment & Share Your Ideas
Meet With Your Designer via Zoom
Onsite Measurements
Confirm Your Selections
Review Contract