3 Custom Woodworking Ideas for Your Home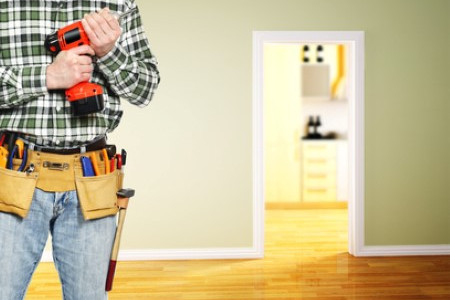 If you enjoy the warmth and natural finish of woodwork in your Shrewsbury home, consider hiring a remodeling contractor for custom woodworking services. If this idea appeals to you, ask yourself what type of woodwork you would like customized. You can design the size, color, finish, and shape of wood furniture and cabinets, and these personalized pieces can become cherished items in your home that you pass on as family heirlooms or attractive items that increase your property value.
Bookshelves
A wood bookshelf tailored to fit your belongings can be placed virtually anywhere in your home. Traditionally, bookshelves are popular in home offices, bedrooms, and living rooms, but consider hiring a remodeling contractor to build custom bookshelves for your dining room. Of course, you can place books on these shelves, but you can also store dishes, candle holders, and vases. After your bookshelves are placed in the room of your choice, arrange items in unusual ways to create interest. Leave some empty space on the shelves, use books as pedestals for art pieces, or store books both vertically and horizontally.
Dining Tables
A high-quality customized wood dining table can be a piece that is passed down for generations. Dining tables can be built in many different styles, and their components, such as the legs, can be personalized. Dining table styles to consider include pedestal, farmhouse, and trestle.
Kitchen Cabinets
Homeowners often desire new kitchen cabinets when hiring remodeling services. Some unique kitchen cabinet looks could include glass door and mirrored front cabinets. Glass door cabinets offer windows to the contents within them, and mirror front cabinets reflect light and appear to expand the size of a kitchen. If painted wood cabinets suit your tastes better, consider gray kitchen cabinets that complement stainless steel appliances.
Regardless of the type of woodwork that you include in your remodeling project, having customized cabinets or personalized furniture pieces sets your Shrewsbury home apart from the homes of your friends, family, and neighbors. If you want to invest in custom woodworking, hire experienced professionals at Red Oak Remodeling to build unique cabinets or furniture with superb craftsmanship.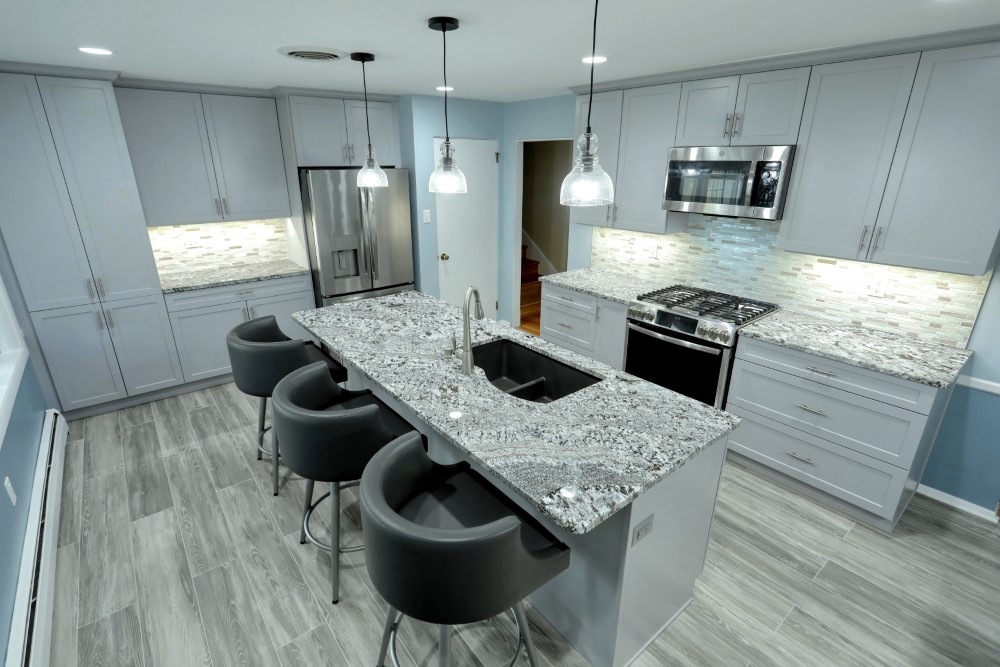 Dining Room and Kitchen Become One in Red Lion, PA
Unfortunately, a fire in a client's kitchen prompted them to contact us to remodel their formal kitchen but the outcome has a very happy ending. This once dated 80's kitchen is now updated with all t […]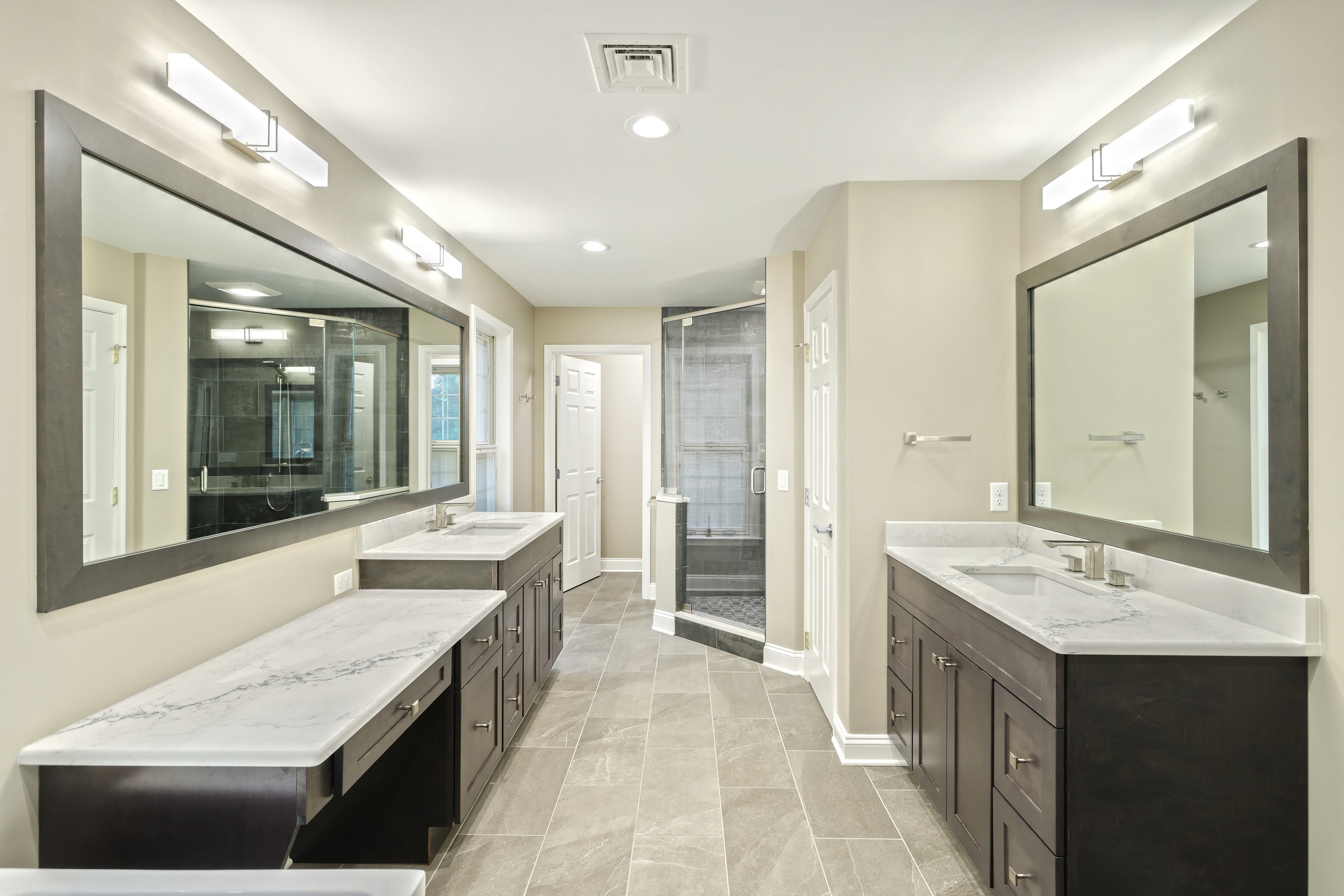 Master Bathroom En Suite in Red Lion, PA
Take time to relax with a hot bath in the large rectangular soaker tub or get revitalized with the massage shower jets while you listen to the gentle sounds of the rain head shower heads. Take a step […]
SCHEDULE YOUR VIRTUAL DESIGN CONSULTATION WITH:

Red Oak's knowledgeable Architectural Design Consultant is available to help you navigate the design process online easily from the comfort of your home or office with our virtual design consultation service. Virtual appointments are a Safe and Easy way to start kicking around some ideas for your next project or just stay in touch with us. These free meetings, done via phone call or Zoom meeting, allow you to connect with a member of our team to discuss your project needs, design goals, inspiration, and more. Your consultant will present you with a personalized selection of products from our vast offerings that meet your style and budget.
How It works:
Schedule Your Appointment & Share Your Ideas
Meet With Your Designer via Zoom
Onsite Measurements
Confirm Your Selections
Review Contract