3 Tips For Choosing Kitchen Countertops & Cabinets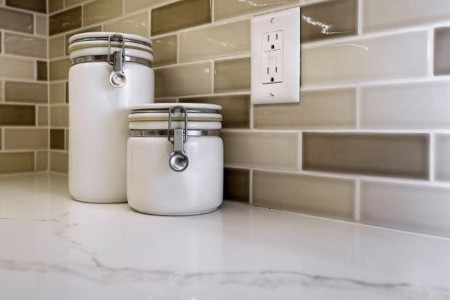 There's no doubt that kitchen countertops and cabinetry make a huge statement for a home. When you are about to take on a project like kitchen remodeling in York, you will be looking for gorgeous countertops and cabinetry which fit your budget.
Kitchen countertops and cabinets that are outdated or old and scratched up bring down the aesthetic appeal of your home. Upgrading them can give you that final touch that's needed to create a fabulous new interior design.
Your home is important to you, so don't leave out the countertops and cabinetry when planning a kitchen remodeling project in York. Here are some tips to help you make the best decisions.
Check Out All Options For Countertops
Replacing your old countertops with the best option is sometimes difficult to figure out. There are so many materials to choose from in granite, marble, slate, concrete, stainless steel, butcher top, ceramic tile, soapstone, composite laminate, engineered stone, or the newest in contemporary laminates. You need the kitchen to brighten and liven the environment and bring up the home value.
It isn't easy to find the right material for your kitchen countertops, especially once you realize how many choices you will be faced with. That's why it's important that you have help from a general contractor who assists you with a professional design consultation. This will help you choose the perfect countertop and cabinetry options for your unique home. There are many options including:
Quartz
Granite
Soapstone
Stainless Steal
Polished Concrete
Tile
Laminate
Butcher Block
Marble
Lava
Resin
Porcelain
Bamboo End-Grain (eco-friendly)
Palm Wood (eco-friendly)
Recycled Paper (eco-friendly)
Reclaimed Wood (eco-friendly)
Recycled HDPE (eco-friendly)
Recycled Glass (eco-friendly)
Consider Custom Cabinetry
Professional remodeling can give you a beautiful new kitchen that you'll be proud of and love to work in. Every nook and cranny can be carefully planned with custom cabinetry which is designed according to the space requirements. Standard cabinets come in standard sizes with standard features, while custom cabinets are basically built to suit.
Whether you enjoy cooking or not, your personal goals and needs are of utmost importance because it's your home. Why not change it to better suit what you are looking for?
There are favorites in kitchen cabinet materials for both standard cabinets and custom cabinets. Many of our customers fully enjoy the custom cabinet options because it's easier to match their home design and architectural style. Yet standard cabinets can be beautiful as well even without all the extra craftsmanship that's put into our custom cabinets.
Most commonly, customers choose wood as a predominant cabinet material. The favorite wood choices are red oak, white oak, hickory, cherry, pine, birch, and maple. With differing grain prominence and variations in color, you won't have problems choosing your own favorites.
Laminates and Thermofoil are modern options used in kitchen remodeling projects. They are beautiful and durable. These cabinets are either pressure treated under high pressure or low pressure. The high-pressure laminate cabinets are heavier while the low pressure treated cabinets are lighter. Thermofoil cabinets replicate the look of wood and consists of a vinyl film applied to particleboard or plywood. These options are less expensive than real wood cabinets.
Red & White Oak
Maple
Hickory
Pecan
Cherry
Birch
Pine
Walnut
Laminate
Thermofoil
Wood Veneer
Kitchen Remodeling In York
A general contractor remodeling company like ours at Red Oak Remodeling can help you find the perfect kitchen countertops that will be perfectly suited for you. Our professionally skilled construction specialists can install any type of countertops in any size kitchen.
When remodeling your kitchen, you'll have the best in quality workmanship and materials from the experts at Red Oak Remodeling. We'll help you achieve the look and feel that only good quality materials can bring to your kitchen remodeling project. You also may need customized options, which our expert remodeling contractors can easily handle.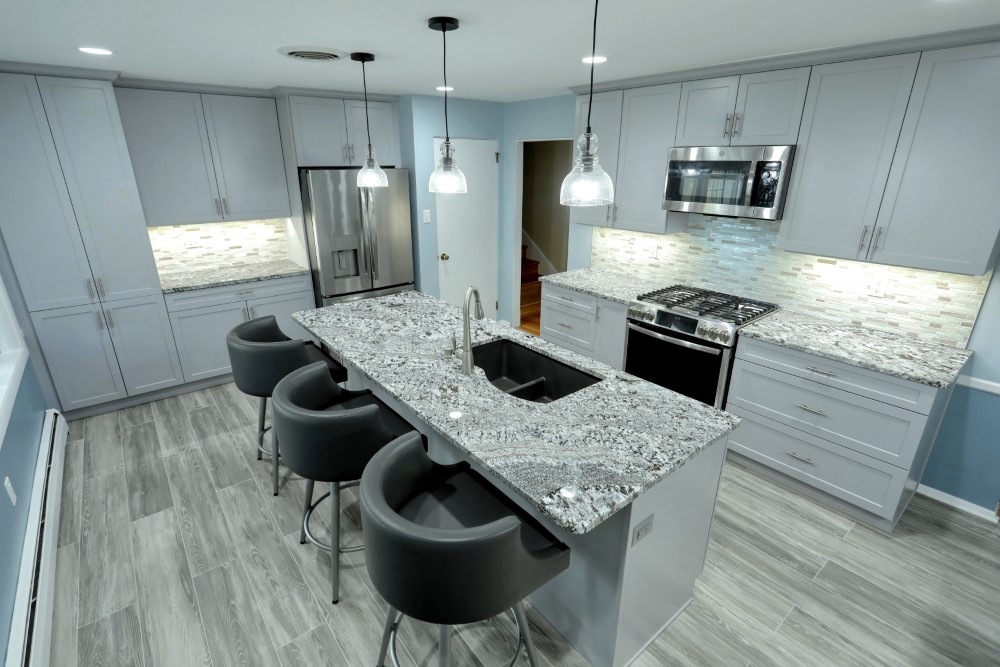 Dining Room and Kitchen Become One in Red Lion, PA
Unfortunately, a fire in a client's kitchen prompted them to contact us to remodel their formal kitchen but the outcome has a very happy ending. This once dated 80's kitchen is now updated with all t […]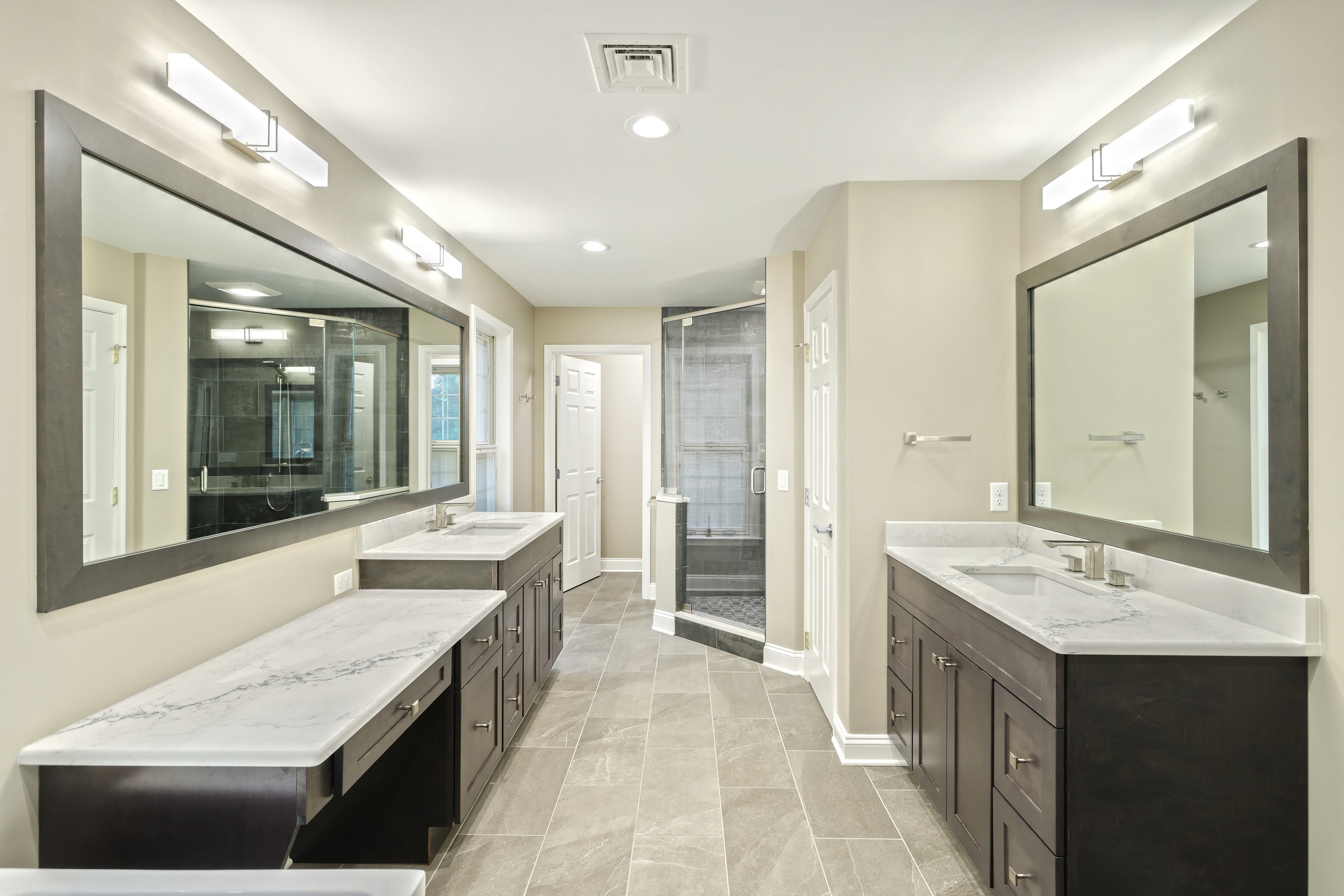 Master Bathroom En Suite in Red Lion, PA
Take time to relax with a hot bath in the large rectangular soaker tub or get revitalized with the massage shower jets while you listen to the gentle sounds of the rain head shower heads. Take a step […]
SCHEDULE YOUR VIRTUAL DESIGN CONSULTATION WITH:

Red Oak's knowledgeable Architectural Design Consultant is available to help you navigate the design process online easily from the comfort of your home or office with our virtual design consultation service. Virtual appointments are a Safe and Easy way to start kicking around some ideas for your next project or just stay in touch with us. These free meetings, done via phone call or Zoom meeting, allow you to connect with a member of our team to discuss your project needs, design goals, inspiration, and more. Your consultant will present you with a personalized selection of products from our vast offerings that meet your style and budget.
How It works:
Schedule Your Appointment & Share Your Ideas
Meet With Your Designer via Zoom
Onsite Measurements
Confirm Your Selections
Review Contract
If you have questions or are looking for kitchen remodeling ideas in York, PA, please call Red Oak Remodeling at 717-244-4711 or complete our online request form.