4 Top Exterior Renovation Ideas For York Homeowners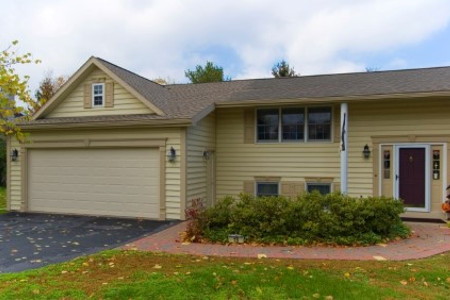 When you plan to renovate the exterior of your home in York, it's all about adding value. Whether the value is just personal or meant to build equity in the home, you benefit either way by making good choices.
Exterior renovators like ours at Red Oak Remodeling know how to bring in the best bang for your buck. We are skilled at advising customers on how to solve existing problems in various ways, all according to their budget. Here are some top exterior renovation ideas from our pros.
Cover Old Brick Or Wood With New Vinyl Siding
Brick is a porous surface to begin with, which is why it's important to keep it sealed. As it ages, the brick starts to disintegrate, allowing more moisture inside the material. Eventually, the mortar gives way but most often it's the brick that most often starts the mortar damage. You can also have problems with newer brick mortar if the masonry wasn't done right.
Old wood will get moisture ridden too as the protective paint finish wears off. Before you know it, sections and pieces of the trim around the roof and near the ground start to rot.
If the issue has advanced enough, about the only thing you can do is replace it. But dang, it's expensive to replace all the exterior brick and wood siding. Instead, new vinyl siding can be placed over the existing exterior. However, you'll want to repair any missing mortar holes or rotten pieces of wood first.
Installing vinyl siding is the quickest way to get a completely new exterior and is a very affordable option to add value and beauty to your home.
Exterior Painting
If your home's exterior is still in decent shape, painting is a great way to keep it that way. There are professional painters who can paint over any type of material, so choose your contractor wisely if you have stucco, aluminum or vinyl siding, brick, cinder block, cedar, metal trim or railings, metal sunrooms, or engineered siding.
New Doors & Windows
New doors won't only make your home more attractive, they'll increase the energy efficiency of your home. You'll enjoy better-made windows, doors, and window glass, even if you choose standard options. With energy efficient windows, doors, and storm doors, you'll see significant savings on your utility bill.
Replace The Roof
An old roof is only going to cause more problems for a homeowner. If you've been thinking about putting new shingles on or switching to a metal roof, it's a great idea to go ahead when your roof starts developing more problems.
Back on September 5, 2017, York was hit hard by a storm. And right now in January of 2018, the weather forecast says it will drop to near zero. There have been plenty of possible tornado warnings too. Add storm weather to the snow and ice, and you see why you don't want to neglect an old roof. This is why it's one of the top exterior renovation ideas for our area.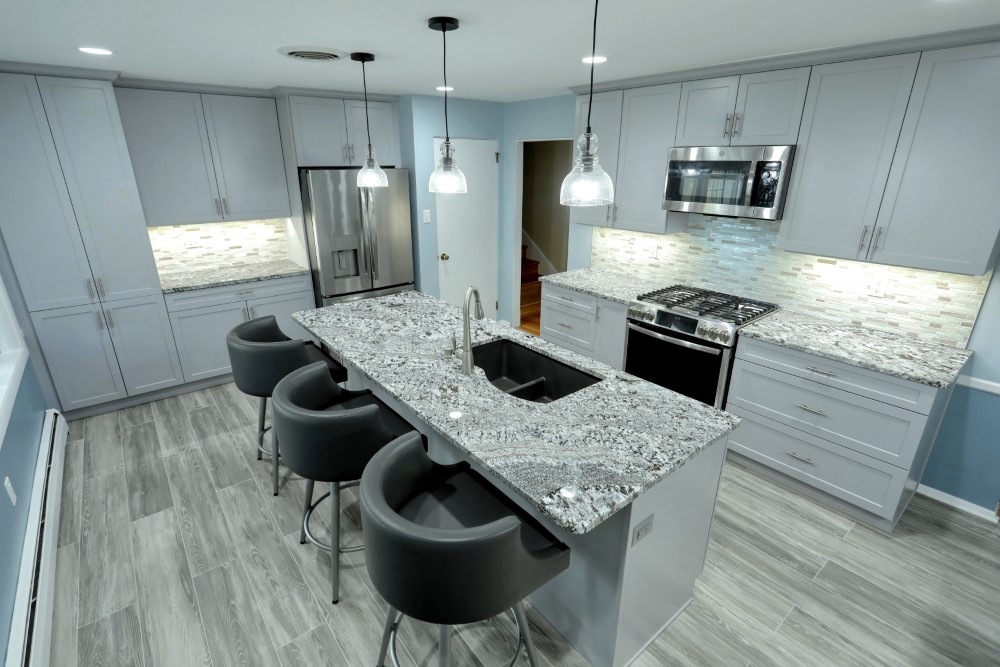 Dining Room and Kitchen Become One in Red Lion, PA
Unfortunately, a fire in a client's kitchen prompted them to contact us to remodel their formal kitchen but the outcome has a very happy ending. This once dated 80's kitchen is now updated with all t […]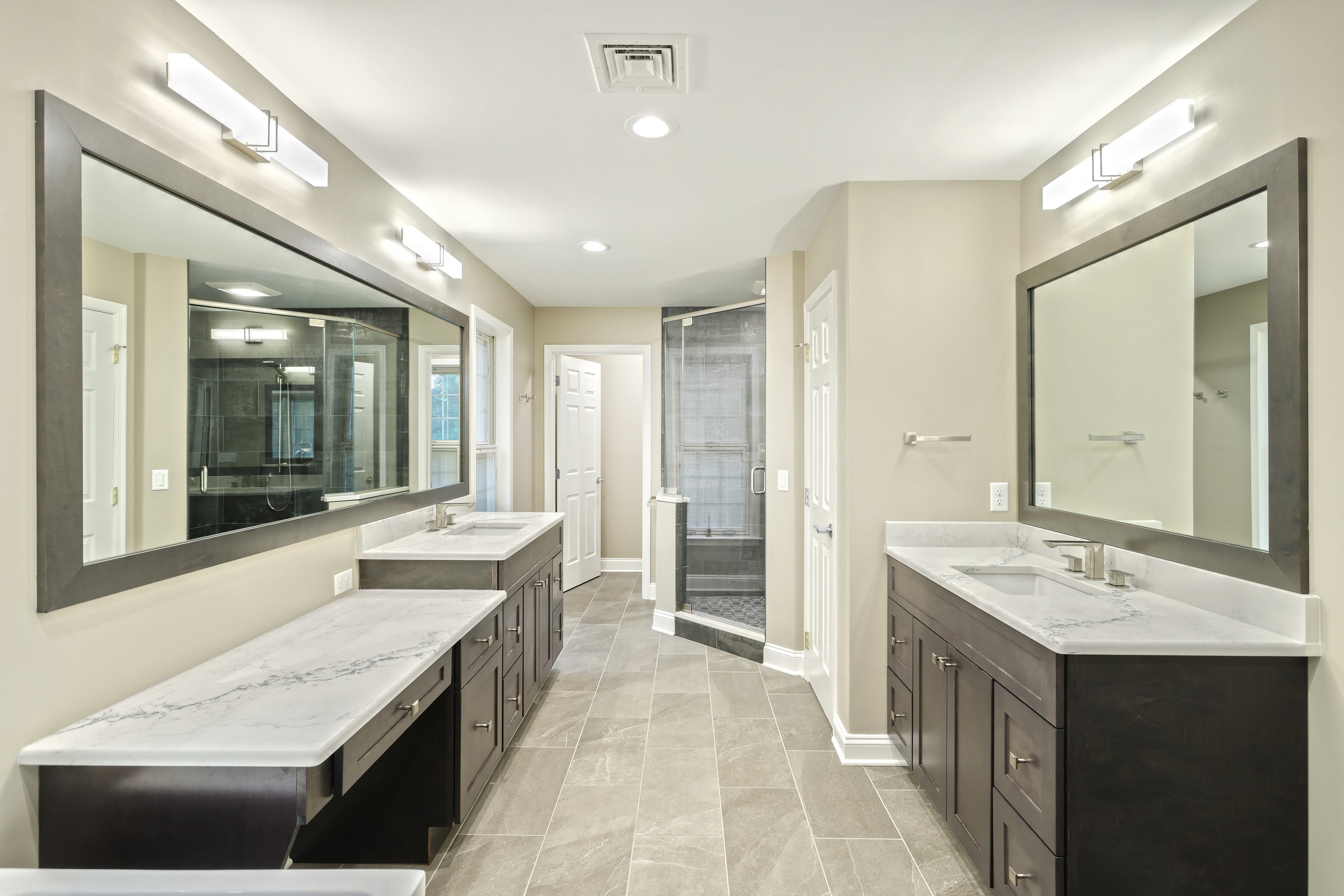 Master Bathroom En Suite in Red Lion, PA
Take time to relax with a hot bath in the large rectangular soaker tub or get revitalized with the massage shower jets while you listen to the gentle sounds of the rain head shower heads. Take a step […]
SCHEDULE YOUR VIRTUAL DESIGN CONSULTATION WITH:

Red Oak's knowledgeable Architectural Design Consultant is available to help you navigate the design process online easily from the comfort of your home or office with our virtual design consultation service. Virtual appointments are a Safe and Easy way to start kicking around some ideas for your next project or just stay in touch with us. These free meetings, done via phone call or Zoom meeting, allow you to connect with a member of our team to discuss your project needs, design goals, inspiration, and more. Your consultant will present you with a personalized selection of products from our vast offerings that meet your style and budget.
How It works:
Schedule Your Appointment & Share Your Ideas
Meet With Your Designer via Zoom
Onsite Measurements
Confirm Your Selections
Review Contract